The balinese wellness massage benefits with ICAÏMA at Félines, in Haute-Loire
Soothes body and mind,
Renews the energies,
Dynamises your body. You're ready to go back to your activities.
You retrieve your energy and spirit.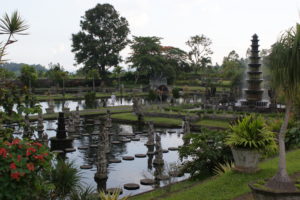 The origins
The balinese massage is the result of different asian cultures influence :  chinese, indian, indonesian, ayurveda et balinese experience.
It is usually practiced in all families and villages. As many existing families, as many  massage technics are  practiced in Bali.
The massage starts with a feet hot bath. It broadcasts a wellness wave in the whole body.
The following step is a whole body massage, using acupressure and oil massage technics. It is practiced respecting the energies direction, to gather those and re-dispatch them.

                              The end of the massage redynamizes the back.

                               Reload your energies to go back to your activities.
Suggested duration  : 1h (65€) or 1h30 (90€)

Another budget ? Feel free to contact me, I'll propose a duration according to your budget